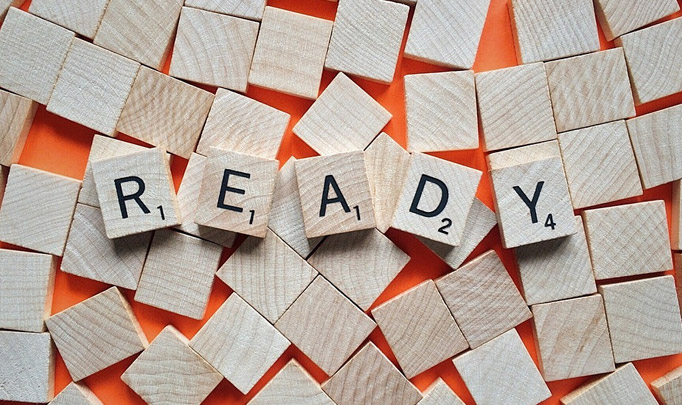 If your doctor provided you with an order for a test, you will need to visit one of our Patient Service Centers to have your specimen collected or call our Patient care coordinator line to book a house call.
Our locator will help you find Patient Service Centres near you to get your testing done. The locator will show you multiple locations, their hours, contact information and maps. We employ highly-trained professional staff who will collect your specimen.
We're here to help you have the best experience possible. Being prepared can help make your visit go smoothly. In cases of tests that require fasting, your preparation can help ensure the accuracy of your results.
Here are a few simple steps to set you up for success during your visit to a Patient Service Centre or when a house call executive visits your place of residence/work:
1. Monitor your treatment plan
All lab testing must begin with an order from your doctor. Your doctor may prescribe lab testing as part of your visit. Or you can request a specific lab test from your doctor. A lab order can be printed or digital. If your doctor doesn't hand you a printed lab order, we recommend contacting them prior to your appointment/visit to confirm the test/procedure required.
2. Schedule your appointment
Minimise your wait by making an appointment with our House call coordinator to have your sample picked/drawn from your place of choice at a convenient time. If you prefer to walk in, it helps to know that our Patient Service Centres are usually busiest in the early morning.
3. Bring the following when you walk in:
- Lab order from your doctor
If your doctor did not give you a paper order at your appointment, check with him or her if they sent it electronically.
- Photo identification
It's important to also know if your test requires fasting the day before and/or morning of your appointment. Your healthcare provider should have indicated this on your lab order or during your visit.
4. Payment
All patients are required to pre-pay for our services. We offer the convenience of paying by Cash, Online transfer and all major Cards. We currently run a loyalty program which entitles you to a discount on the price of tests, procedures and consultations. Health packages can not be discounted. Please note that unless we have your payment in full, the tests can not be processed and those processed with an advance payment cannot be viewed or printed by our staff unless paid.
Medical tests can be scary, but you can help create a calm environment and build confidence for your child. Here are a few simple ways you can both be more prepared
Empower yourself
Prior to your child's appointment, discuss your concerns and questions with his or her doctor. This can help you have peace of mind about the testing process.
Set realistic expectations
One of the best ways to set realistic expectations is to not pretend the experience will be painless. Instead of promising that a finger prick or blood draw won't hurt, reassure your child that the process will be quick, the pain won't last, and you'll stay close. After the test, offer praise and comfort as he or she needs.
Schedule wisely
Schedule the test at a time when your child is less likely to be tired or hungry. If your child is coming in for a blood test, eating beforehand will help decrease any chance of lightheadedness. The only exception to eating prior to the appointment is if your child's test requires fasting—in which case, it can help to schedule first thing in the morning, and bring a snack for afterward.
Communicate beforehand
You know your child best. Talking about feelings or practicing calming techniques before his or her appointment can help. Make a game of staying still. Teach your child to inhale for three seconds and then exhale. Breathing exercises help your child feel in control of his or her body and helps make it easier to draw.
Offer a distraction
During a blood draw, help get your child's mind—and eyes—off the procedure. If watching would be too stressful for them, distract him or her from staring at the needle.
Go with the flow
Drinking plenty of water is important for urine and blood tests. Unless specially instructed by his or her doctor, encourage your child to drink water before the office visit. A fuller bladder will help him or her urinate during their appointment. Drinking water also hydrates veins, which can help make a blood draw easier.
You can't guarantee the experience will be totally pain free for your child. However, these tips will help increase your chance of an experience that will build confidence.
With certain blood tests, you may be instructed to fast for up to eight hours before your appointment. Fasting before a blood draw means you don't eat or drink anything except water. Don't wait until the day of your blood draw to ask if you should fast. If at any point you're unsure if fasting is required, contact your doctor.
Why do I have to fast before certain lab tests?
Nutrients and ingredients in the food and beverages you consume are absorbed into your bloodstream and could impact factors measured by certain tests. Fasting improves the accuracy of those tests.
Why is water okay to drink while I'm fasting?
Water hydrates your veins. Hydrated veins are easier to find. And that means easier to draw from. Drink plenty of water before having any blood test.
How long do I have to fast for a blood test?
It depends on the test. Fasting for a lab test typically lasts eight hours. Your doctor should give you any special instructions related to your tests, including fasting requirements. Always follow her or his instructions.
What types of blood tests require fasting?
Glucose testing that checks blood-sugar levels and tests that determine your cholesterol, triglycerides, and high-density lipoprotein (HDL) levels usually require fasting. Other lab tests may require fasting, which is why you should ask your doctor. If you think fasting might be a problem, schedule your appointment for the early morning and bring a snack for after the appointment.
Can I eat before other types of blood tests?
If it's a test that does not require fasting then, yes, please eat something before having your blood drawn.
Can I continue taking medications before a blood test?
Unless your doctor says otherwise, take your usual medications. If you're taking vitamin/mineral supplements, ask whether you should continue those as well..
How soon can I eat after a blood test?
Once you've had your blood drawn, you can eat and drink something immediately. It's a good idea to bring a snack to your appointment. You can also schedule your blood test for the early morning, to minimise the length of time you'll go without food.